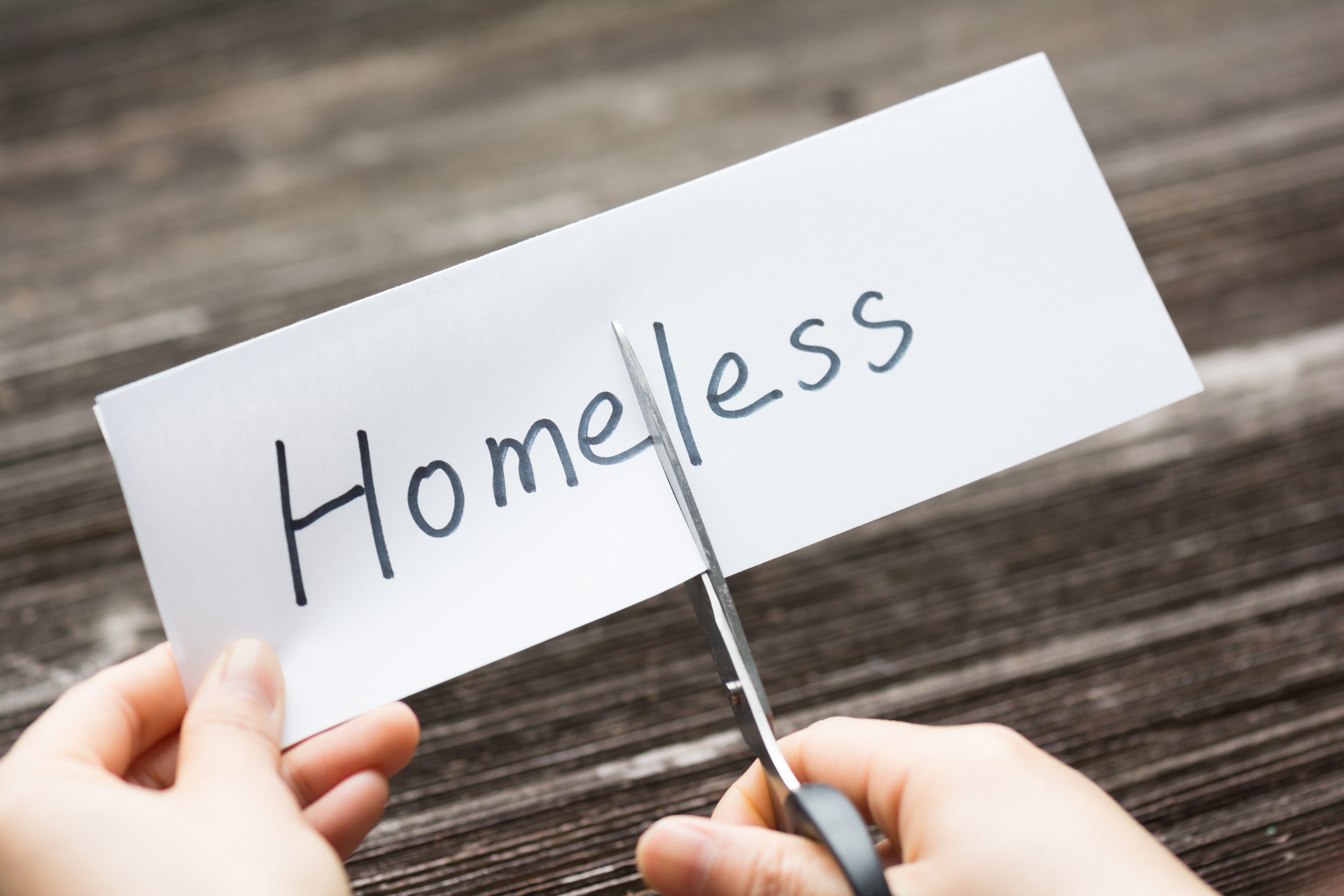 If you are an individual or family in need of homelessness assistance:
Click on the button below to find a homeless assistance hotline for your county. You can also dial 2-1-1 or visit https://tn211.myresourcedirect... for more services and resources in your area.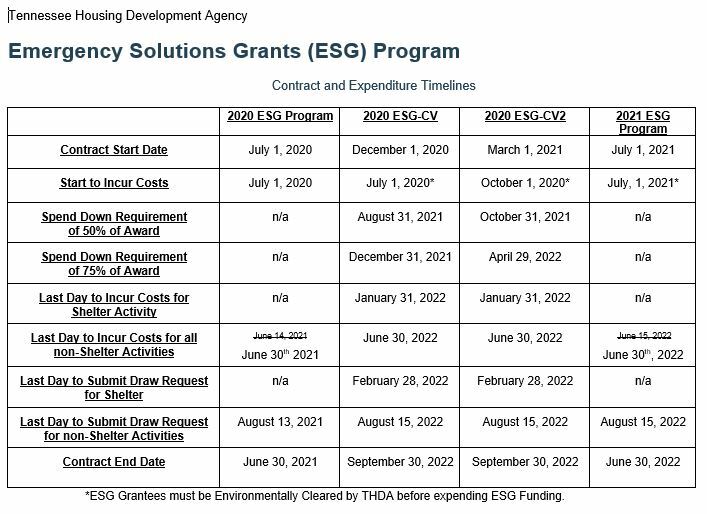 Recent ESG Workshops



Links from 5/28/21 ESG Homeless Prevention / Ask THDA ESG Staff Workshop
Link for 4/9/21 and 4/16/21 Advanced Payments Workshop presentation: ESG-CV2 Advanced Payments Workshop Presentation

Link for 4/13/21 Payment Request Process Workshop presentation: ESG Payment Request Process Workshop or view YOUTUBE: https://youtu.be/bEuS5Jl0Ld8

For questions or guidance on the administration of the ESG Program, please email: esg@thda.org
2021 ESG Program Information
2021 ESG Application Forms
2020 ESG-CV2 Program Information
2020 ESG-CV1 Program Information
2020 ESG Program Information
2020 ESG Application Forms
2019 ESG Program Information
Procurement
Access the Library of Forms needed to administer the ESG Program


Additional Resources

HUD Guidance


Telling Your Story : A Communications Guide
A great little booklet we've written with tips on how you can effectively publicize the work you're doing within your community. As you increase awareness with the public and local officials, the greater support you will have, and the likelihood of gaining additional funding for future projects increases.

Fair Housing Logo
.png image - suitable for printing

ADA Graphic
.png image - suitable for printing
Need More Information?
If you are interested in learning more about the ESG program, please contact THDA's ESG Coordinator.