2022 National Housing Trust Fund
2022 National Housing Trust Fund Program Description
2022 National Housing Trust Fund NOFA
2022 National Housing Trust Fund Need and Opportunity
2022 National Housing Trust Fund Application Workshop
2022 National Housing Trust Fund Application
2022 National Housing Trust Fund Matrix
2021 National Housing Trust Fund
APPLICATION PERIOD IS NOW CLOSED. In January 2021, THDA announced the availability of approximately $4,334,563 to be awarded to Public Housing Authorities and Non-Profit Developers to implement eligible affordable rental housing development activities under its FY2021 National Housing Trust Fund Program Description. Eligible rental housing development activities will include the acquisition and/or rehabilitation of units or the new construction of units for rent to extremely low income persons (<30% of area median income). Organizations must be licensed to do business in Tennessee and may serve any community in Tennessee.
2021 NHTF Grantee Workshop Presentation - July 9, 2021

2021 NHTF Need and Opportunity


About the National Housing Trust Fund
The National Housing Trust Fund (NHTF) is a federal program administered in the State of Tennessee by the Tennessee Housing Development Agency (THDA) to provide funding for the production, preservation, rehabilitation, and operation of affordable rental housing for extremely low income (ELI) households. ELI is defined as earning no more than 30% of the Area Median Income (AMI) or the federal poverty limit for the county in which the housing is located.

NHTF grants are awarded through a competitive application process to local public housing authorities and non-profit organizations that are either organized in or licensed to operate in Tennessee. There is a 30-year affordability period requirement.
The National Housing Trust Fund (NHTF) was established under Title I of the Housing and Economic Recovery Act (HERA) of 2008, Section 1131 (Public Law 110-289). Section 1131 of HERA amended the Federal Housing Enterprises Financial Safety and Soundness Act of 1992 (12 U.S.C. 4501 et seq.) (Act) to add a new section 1337, entitled "Affordable Housing Allocation" and a new section 1338, entitled "Housing Trust Fund."
This program is governed by Title 24 Code of Federal Regulations, Parts 91 and 93; Interim Rule. Those regulations are incorporated by reference into the Program Descriptions provided below.
4/08/2020 Announcement: Inspections During COVID-19
THDA continues to closely monitor the situation regarding COVID-19 in Tennessee, and is issuing guidance to help our programs persevere through this pandemic. Effective immediately and until further notice, THDA staff will not be conduction in-person inspections. In order to continue and progress through our HOME and National Housing Trust Fund Projects, all inspections will be conducted through remote desktop reviews submitted electronically and a live virtual physical inspection. Please find the Virtual Physical Inspection Protocol Policy created by THDA to enable completion of projects already commenced, which need to be concluded within the next 30 days: THDA Virtual Physical Inspection Protocol THDA will continue to communicate with its Grantees and Administrators as further information and guidance is received concerning the COVID-19 as it relates to the HOME and National Housing Trust Fund Program. THDA values your partnership and appreciates your continued support during these uncertain times. If you have any questions, please call Dwayne Hicks at 615-815-2044 or e-mail your HOME Coordinator.
Previous Program Year Information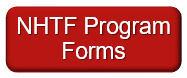 Access the Library of Forms needed to administer the NHTF Program


Program Manual
Standards and Limits
Resource Links
Program Tutorials
Reference Material
Compliant NHTF Procurement
Covers the procurement requirements of the NHTF program, including such topics as: risks of noncompliance, procurement standards, conflicts of interest, procurement methods, limits, and resources for further information.
Need more information?
Please contact Bill Lord, Assistant Director of Community Programs, at (615) 815-2018 or at blord@thda.org