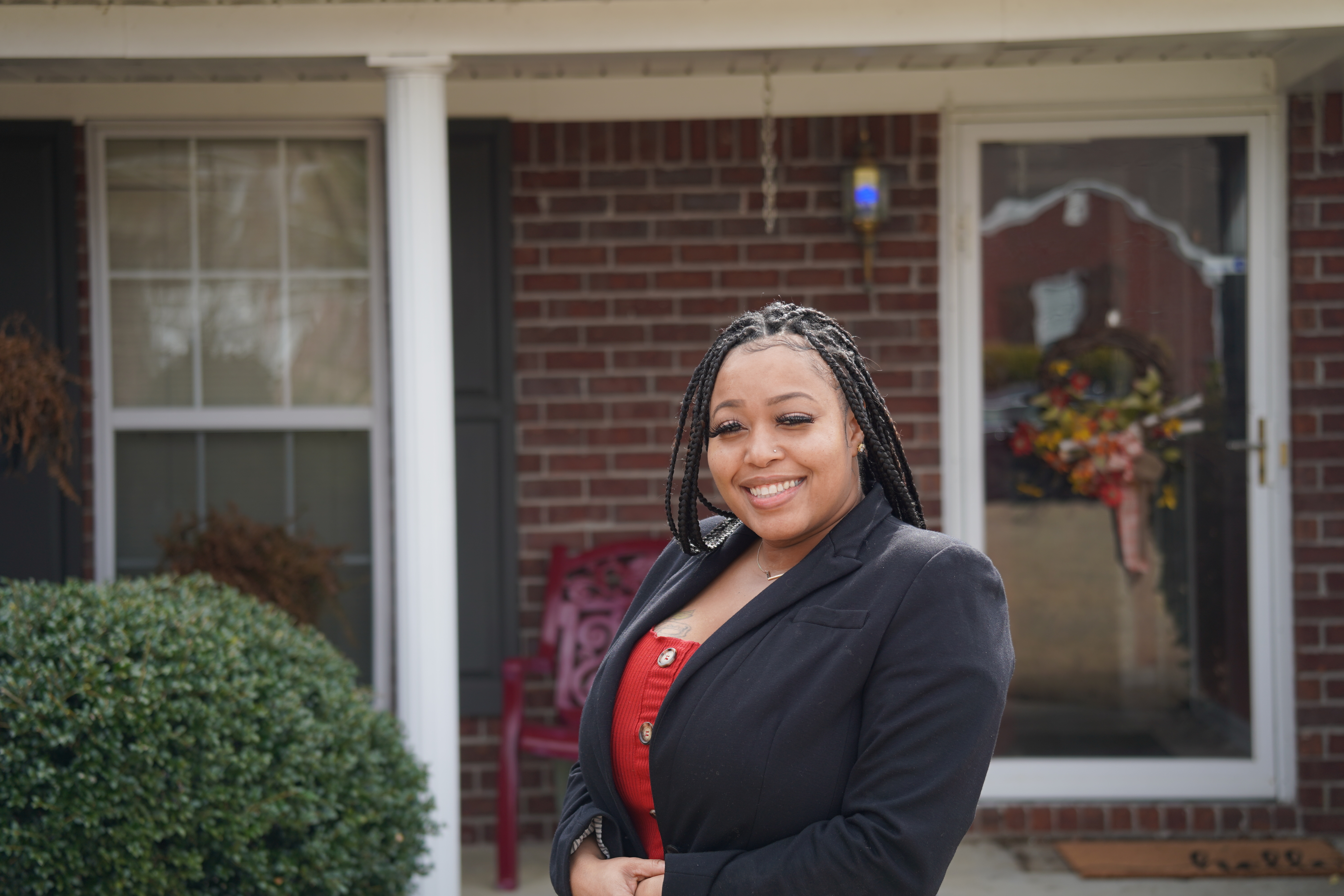 Covington single mom enjoying being homeowner
Dominique Brent has dreamed of being a homeowner all her life.
In 2011, Brent, who lived in a one-bedroom apartment in Covington with no kids in a neighborhood where she felt uncomfortable, said her dream seem far-fetched.
After having her first son a year later, Brent said she was able to move to a safer neighborhood in 2012 with assistance from THDA's Family Self-Sufficiency (FSS) Program, a state-level Section 8 program.
The FSS Program works with families to create a step-by-step plan to achieve financial independence by assisting with access to the supportive services that families need to become free of public assistance.
Additionally, THDA establishes a savings (or escrow) account for FSS families when their earned income increases from obtaining a job or receiving a job-related promotion or raise. When a participant's income increases, their family contribution toward rent also increases. This money is placed in a "savings" account for the family and once the family completes their contract of participation and/or becomes free of public assistance, they are eligible to receive the balance of their account.
Brent said the program has helped her with many life skills.
"When I joined the program, I had to take classes that taught me how to manage money," she said. "In order to be eligible for a new home, I had to improve my credit, so THDA helped me with my spending habits that allowed me to pay off debt and be able to buy a home."
In November 2020, Brent graduated from the FSS Program and moved into a 3-bedroom home in Brighton with her eight-year-old son Cayden and two-year-old son Chance.
Brent said she loves the home's fenced-in backyard and the spacious kitchen and living room.
"It wasn't the easiest thing to do on my own. With the help of THDA, I was able to get a better home, in a much better neighborhood," she said. "With THDA's assistance, I was able to get to homeownership quicker than I would have on my own."
Brent said THDA's FSS West TN Specialist Courtney Carney helped her throughout the process, "motivating me, being there whenever I had any questions and becoming a friend to me."
"I would definitely recommend this program. I even ask people I know on Section 8, why would you continue to rent something you can't own," Brent said. "Homeownership is the best way. You're owning something you could one day give to your kids and THDA could help you do that."