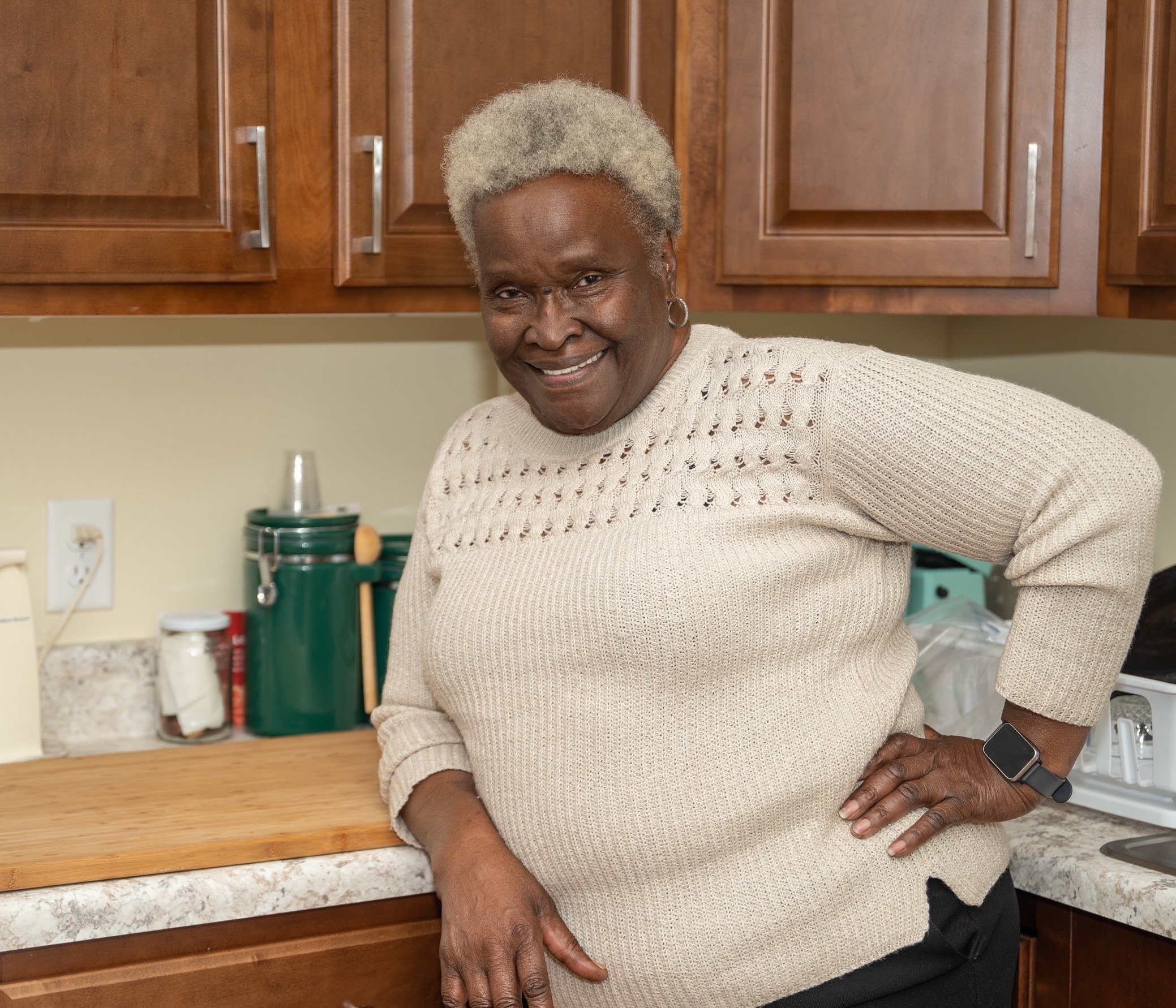 A perfect place to call home



Murcy O'Neal loves her apartment at the Village at Holston Place just east of downtown Knoxville. The units are new. She can decorate. She enjoys her neighbors. It feels like home.
The apartments – which were built by HomeSource East Tennessee with the help of a Tennessee Housing Trust Fund grant from the Tennessee Housing Development Agency – offer units with a spacious, single-floor design with new, energy-efficient appliances and handicapped accessible amenities.
They were perfect for Murcy, a great grandmother of seven who was in need of a new place to live.
"I am so at peace here," O'Neal said. "Minor things might pop up, but the blessing is they come, they work with it and make it right. They're kind and they're respectful."
Before moving to the Village, O'Neal said she wasn't sure where she was going to stay. She had been living in the basement of her daughter's home when the landlord decided to sell the house. O'Neal was forced to find a new place to live.
After months of waiting and being put on wait lists, O'Neal felt like she was running out of options. She finally got a break when she was told to fill out an application for housing through HomeSource.
O'Neal said her prayers had been answered.
"I tell anybody, if you live right, treat people kind and do the right thing, you just ask for it. Then you wait and it happens," O'Neal said. "Then I got over here and I was so happy, because everyone was so nice and kind. Like everyone, I've had my ups and downs, but the people in my life right now have all been just great. Wonderful.
"When I prayed for a place, it was almost like he was sitting up there writing it down. I landed here and I have everything I wanted, all here. I have good neighbors, there's nobody from outside that bothers us. I feel safe. I appreciate what people do for me and I thank God for all the angels he's put in my life."
HomeSource used a $500,000 Tennessee Housing Trust Fund grant from THDA to help build the apartments, which were completed in 2021. The Village, which features 24 1- and 2-bedroom units and a community center, was built to provide housing for older adults and people with disabilities.