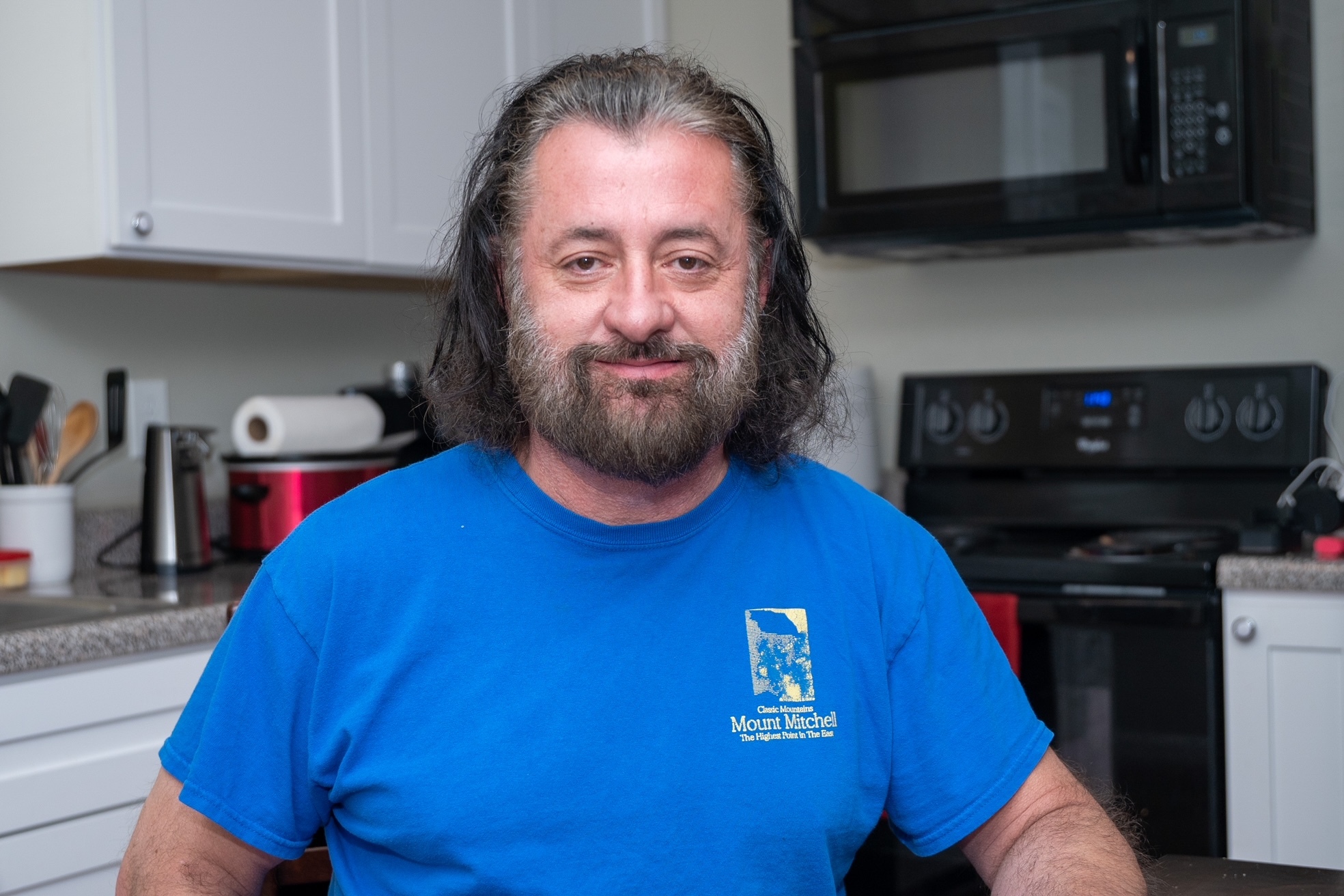 Rising from the ashes
Scott Thomas lost everything in the wildfires that devastated large portions of Sevier County and the Great Smoky Mountains of East Tennessee in Nov. 2016.
"I was at my home and I was waiting on the call to evacuate," he said. "But once my neighbor's home caught on fire, I knew it was time for me to get in my Jeep and get out of there."
The Gatlinburg resident's home, and all of his belongings, were destroyed in the blaze, leaving him with nothing but his car and the clothes on his back. Thomas said he was lucky to make it out alive.
For over two years after the fire, Thomas couch surfed with friends before moving into a camper that he purchased to have his own place to stay. It was during that time Thomas learned about Appalachia Service Project's efforts to build new homes for those who had lost theirs in the fire, so he applied. A short time later, Thomas heard back from ASP about his application and began the process of acquiring his new permanent home.
ASP was able to do the work thanks in large part to a $500,000 Rebuild and Recover Disaster Program grant from the Tennessee Housing Development Agency. THDA awarded the funding to help construct 20 new single-family homes for Sevier County residents like Thomas who were left homeless following the fires.
The Rebuild and Recover Program was originally created by THDA to assist communities with weather-related disasters that don't receive federal or state disaster relief funding. It was expanded following the fires to assist communities with a federal disaster declaration where the impact to housing is so severe that additional resources are necessary to assist in the community's recovery.
Thomas said the grant, and the home it helped build, were a lifeline for him at one of his lowest points.
"This really saved my life, it really did," Thomas said. "I really don't know where I would be without this help. My homeowners insurance had lapsed right before the fires, and I didn't have the means to buy another one or rebuild. I really don't know where I'd be without this — probably still living in my camper wondering what my future would hold"
Although the new house doesn't have the mountain views of his old residence, Thomas said he's happy with his living arrangement. He was able to stay in Gatlinburg, he said, and now has an even easier commute to and from his job in the heart of the mountain tourist town.
Thomas said he also loves his home's open layout, new appliances and fixtures and extra bedroom for hosting his grown children when they visit from his native state of Ohio.
"I love it here," Thomas said. "This is my home now and I'm so grateful to have it."