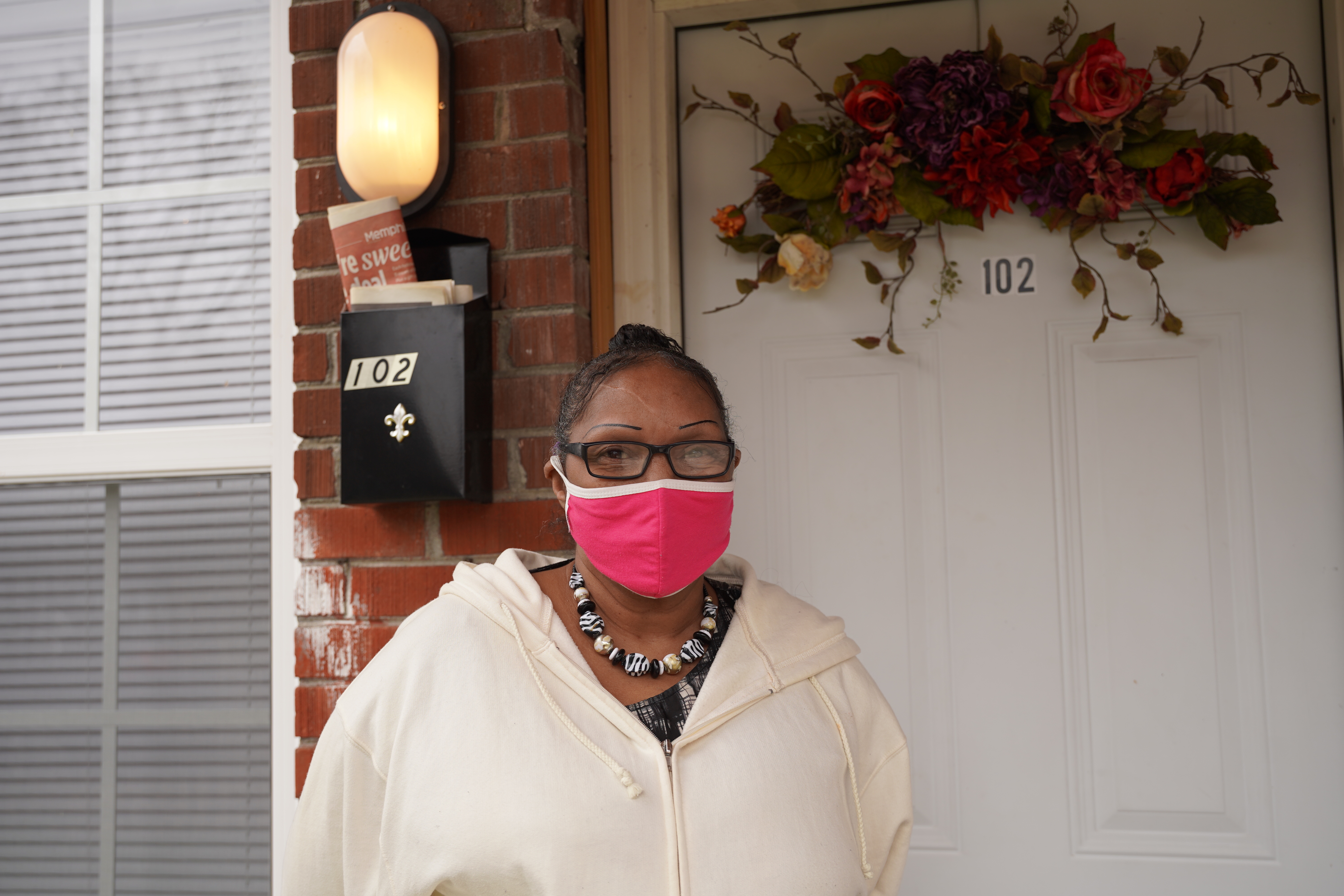 New home helps Memphis native find peace of mind
Memphis resident Shirley Nelson has battled mental illness for years.
For the last four years, Nelson moved from place to place, living with different family members causing her to miss doctor appointments or have her prescribed medicine shipped to the wrong address.
"My doctor told me I needed to get somewhere and be still and that moving around so much wasn't good for my health," Nelson said.
In January, Nelson, 64, was the first resident to move into one of eight newly-renovated Boyette Memorial Apartments, a project aided in funding by a $225,251 grant from the Tennessee Housing Development Agency's (THDA) Housing Trust Fund (THTF) awarded to Memphis' CMI Healthcare Services
The Tennessee Housing Trust Fund is financed by proceeds from THDA's mortgage loan program and serves the needs of low- and very low-income elderly and special needs Tennesseans. Through a competitive process, grants are awarded to and administered by cities, counties, development districts, public housing authorities, and nonprofit organizations.
The THTF grant was awarded to CMI Healthcare to help house individuals experiencing or are at risk of homelessness, youth who are transitioning out of the State's foster care system and individuals receiving treatment for mental illness or substance abuse, similar to Nelson.
"I am so glad that THDA gave CMI the grant to help get me a place like this, because it's really important for me to take my meds because I have a bad heart," Nelson said. "I take a lot of meds. I needed a place where I could get away from everything and everybody. My doctor told me I have to sleep, and that's something I wasn't doing before I moved here."
Florence Hervery, CMI Healthcare Services CEO, said that THDA's grant was essential to finally getting the project complete.
"We've had that property for about 20 years and have been wanting to rehab it," Hervery said. "We applied for the THDA grant a couple of times before we got approved the third time. We would have never been able to complete this project without the grant."
Boyette Memorial upgrades also included the restoration of all eight apartments, rewiring the building, replacing the roof and pipes and adding a sprinkler system, wheelchair ramps and central air and heat.
Nelson said she's "thankful THDA awarded the grant also because it made it possible for me to have something to call my own."
"Everything about this place is great, because it caters to me and my needs, especially being handicap accessible," Nelson said. "I'm so grateful because I have a place during the pandemic and I can read my bible in peace and sit next to my Christmas tree."