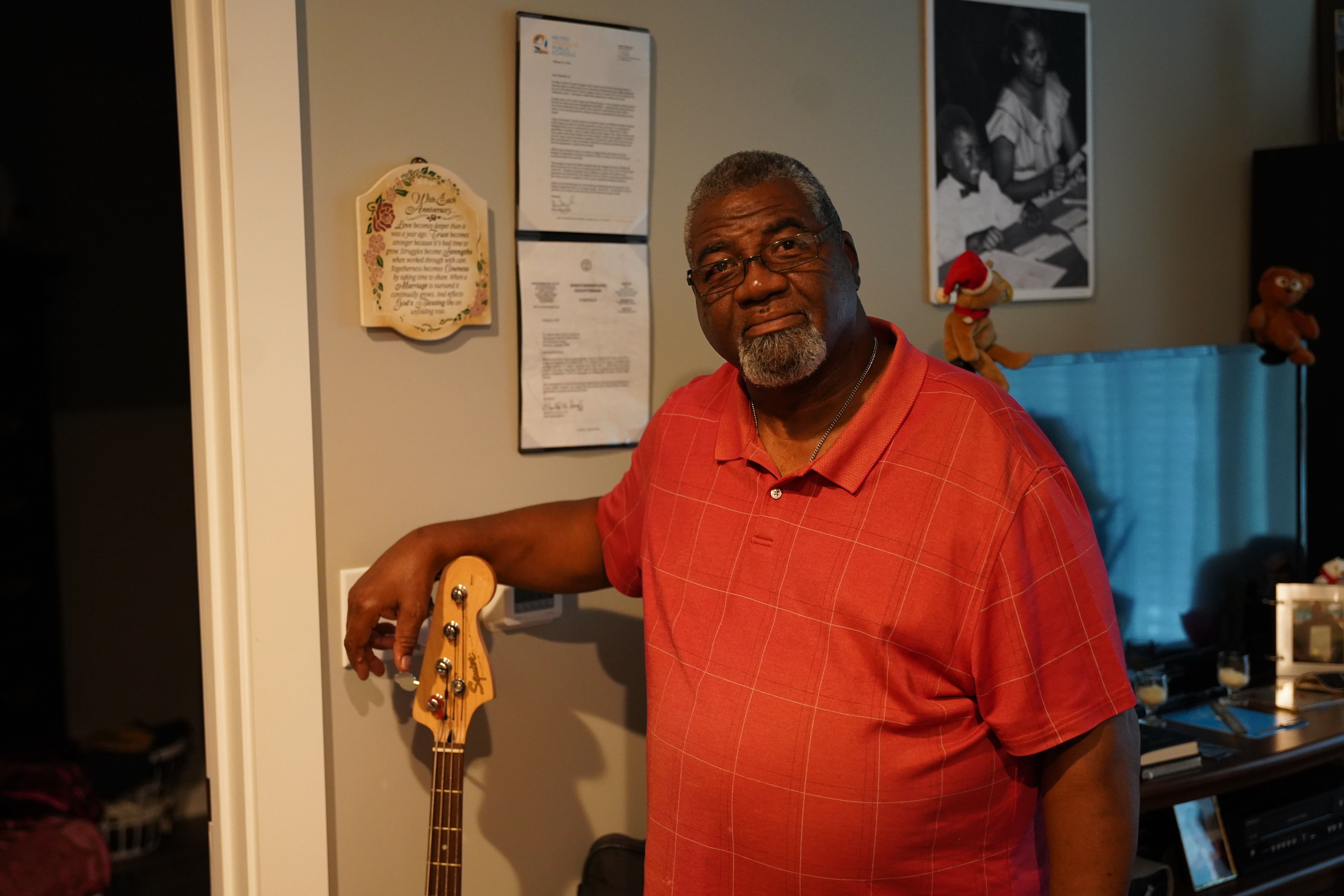 Williams' new home gives him needed space, close-knit community
Marvin Williams moved from South Carolina to Nashville in 2019 to help take care of his mother.
Williams, 64, said his mom suffered from dementia, and "the best way to take care of her was to live with her when I first got here."
Not long after moving back, Williams said he wanted his own space again.
"I could still look after her and visit," he said. "Taking care of your mother is one thing, but she asked so many questions anytime I wanted to do something. I really needed my own place that was convenient for me."
In June 2020, Williams moved into "TN Silver" or 26th and Clarksville- Phase III, a 55-unit property for seniors operated by Urban Housing Solutions.
26th and Clarksville- Phase III was completed in 2020 as the final phase of a three-building complex with multigenerational housing.
Phase III was built with assistance from an approximately $1.1 million Housing Credit Program allocation from the Tennessee Housing Development Agency.
THDA's Housing Credit Program is a credit against federal income tax liability each year for 10 years for owners and investors in low-income rental housing. The amount of tax credits is based on reasonable costs of development, as determined by THDA, and the number of qualified low-income units. Williams said he was excited to have a new home.
"When I moved in last year, I just knew it was a blessing because I felt better about myself and was able to do things on my own time again," he said. "My mom passed away in January and I miss her dearly. I do enjoy my alone time though and this place gave that to me."
Williams said his new home offers him daily activities, a wellness program through Vanderbilt University, a close-knit community with others he has a lot in common with, and is located within 10 minutes of his church, 14th Avenue Baptist.
"I have a group here who I play spades with and we make sure we look out after one another," he said. "It's like a real community here and I'm grateful to have that."