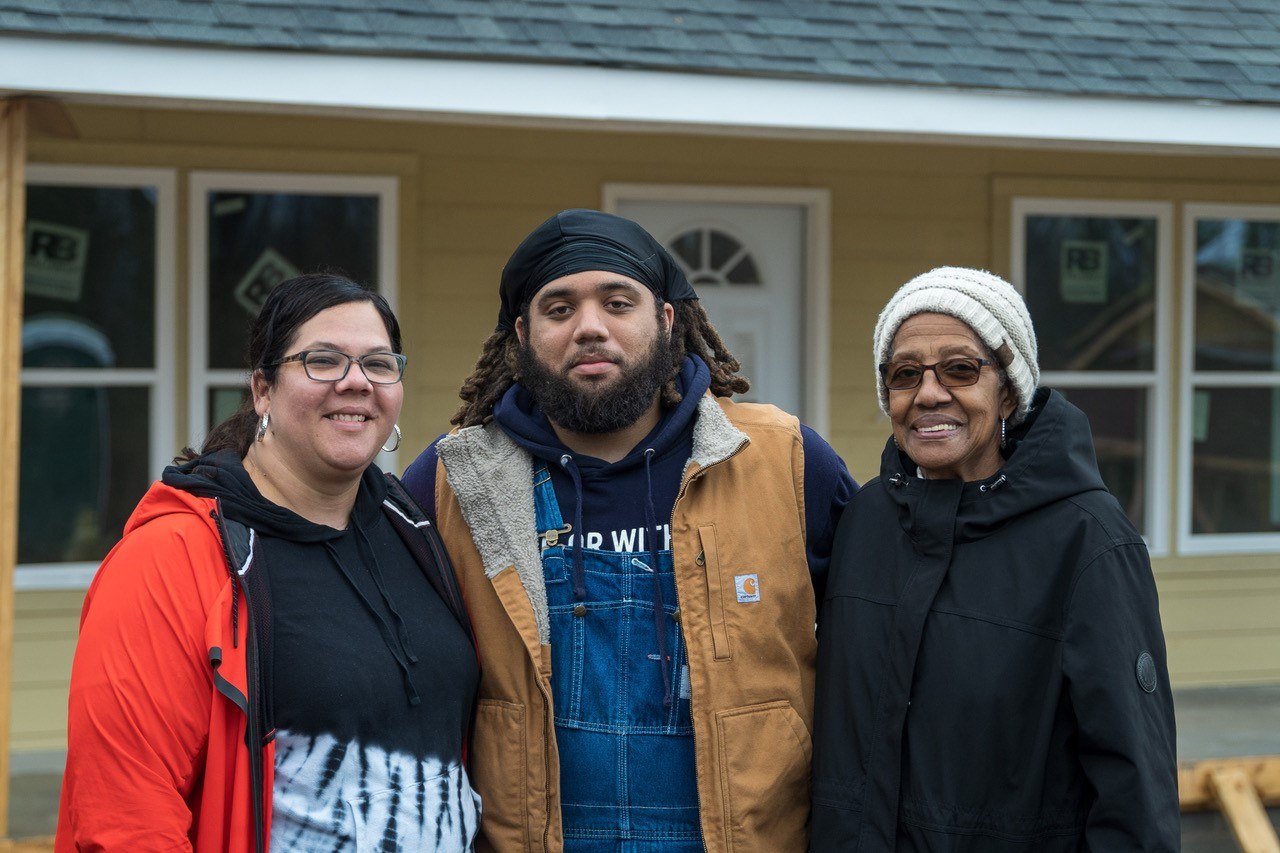 Anderson County family learns that new-built homeownership for first time buyers is possible (with a little help from ADFAC and THDA)
For the majority of first-time homebuyers, buying a brand-new home is just not possible. That wasn't the case, however, for Tyson Irons.
Irons, a 24-year-old from Oak Ridge, purchased his first home in 2023 from Aid to Distressed Families of Appalachian Counties (ADFAC). Although nearly all new home builds are out of the price range of most first-time buyers, ADFAC was able to keep the cost of Irons' home affordable with the help of a grant from THDA.
The $500,000 HOME CHDO grant was used to build not only Irons' home, but two more in the Highland Park neighborhood of Oak Ridge. The grant funds, along with land purchased by ADFAC from the city of Oak Ridge's Land Bank, allowed the nonprofit to build the 1,200 sq. ft., 3-bedroom, 2-bath house for less than $200,000.
Irons, who works as a pipefitter, said he felt lucky to be able to take advantage of the opportunity ADFAC was presenting.
"I'm super excited," he said. "I've been shopping around for a while, but everything was so expensive. I've been wanting to become a homeowner for a while so I can build something and establish myself. I feel like I can definitely grow from this and I don't have to worry about my rent going up or things changing. So it's a good foundation for me."
Irons' income allowed him to qualify to purchase the home. He was required to cover one percent of the home's sale price himself, then obtained a mortgage through a local bank to cover 85 percent of the home cost. The remaining 14 percent was covered by a THDA Great Choice Plus home loan.
ADFAC Project Coordinator Ashley Hillis said the revenue generated from the sale of Irons' home and the two others being built with HOME CHDO funding would be reinvested to build additional single-family housing in the Oak Ridge area.