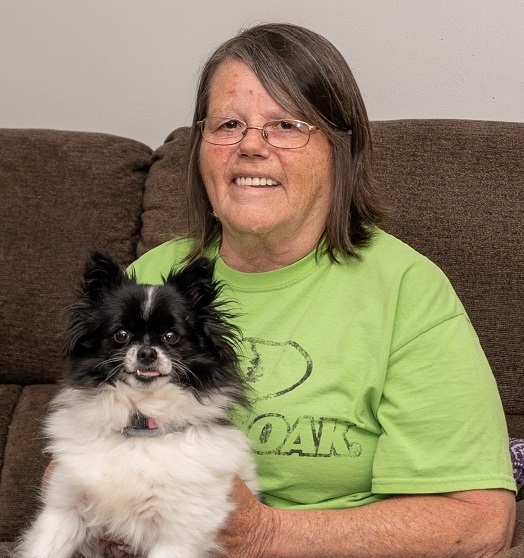 A New Lease on Life
Linda Hickey has always been a hard worker, but after 17 years working at a factory in Roane County she was forced to retire due to health-related concerns.
"My doctor told me I had to retire and get off my legs," Hickey said.
Hickey soon found herself needing a place to stay after her landlord wouldn't lower the rent on the trailer she lived in for 10 years despite her loss of income. She was forced to move.
"I rented a trailer in Rockwood that was made back 1966, and I tried to work with her to get my rent lowered, but she just wouldn't," Hickey said. "You would freeze to death in the winter and burn up in the summer. My electric bills there would run up to $200 a month and you'd have to sit under an electric blanket when it was cold to stay warm."
Faced with not having a place to live, Hickey found out about Harriman Gardens, an apartment building in Harriman for disabled elderly residents that was renovated in 2017 with the help of Low Income Housing Credits that were awarded by the Tennessee Housing Development Agency.
"I was looking for somewhere to live, and I don't have a very high income, but a friend told me about Harriman Gardens," Hickey said. "So I called and put in an application, and next thing I know I was in."
Hickey said she's glad now she made the move. Unlike living in her trailer, Hickey has access to amenities like cable TV, central heating and air and timely repairs that have made positive impacts on her life.
"My quality of life has improved 100 percent," she said. "I don't have to worry like I did in the trailer. When things break, they get fixed now. It's a lot better place for my grandkids come to visit and I was able bring my dog, Baby Girl, here to live with me."
Hickey, who is on a fixed income, also said the move has resulted in her having more money and has been working with the services coordinator at Harriman Gardens to help her find assistance she qualifies for.
"I feel like I have people that are here to help me," Hickey said. "They even have doctors and nurses that come by to check on me since I don't have transportation. That's something I never had before. I just tell my friend that told me about this place thank you all the time, because it really has been great for me."