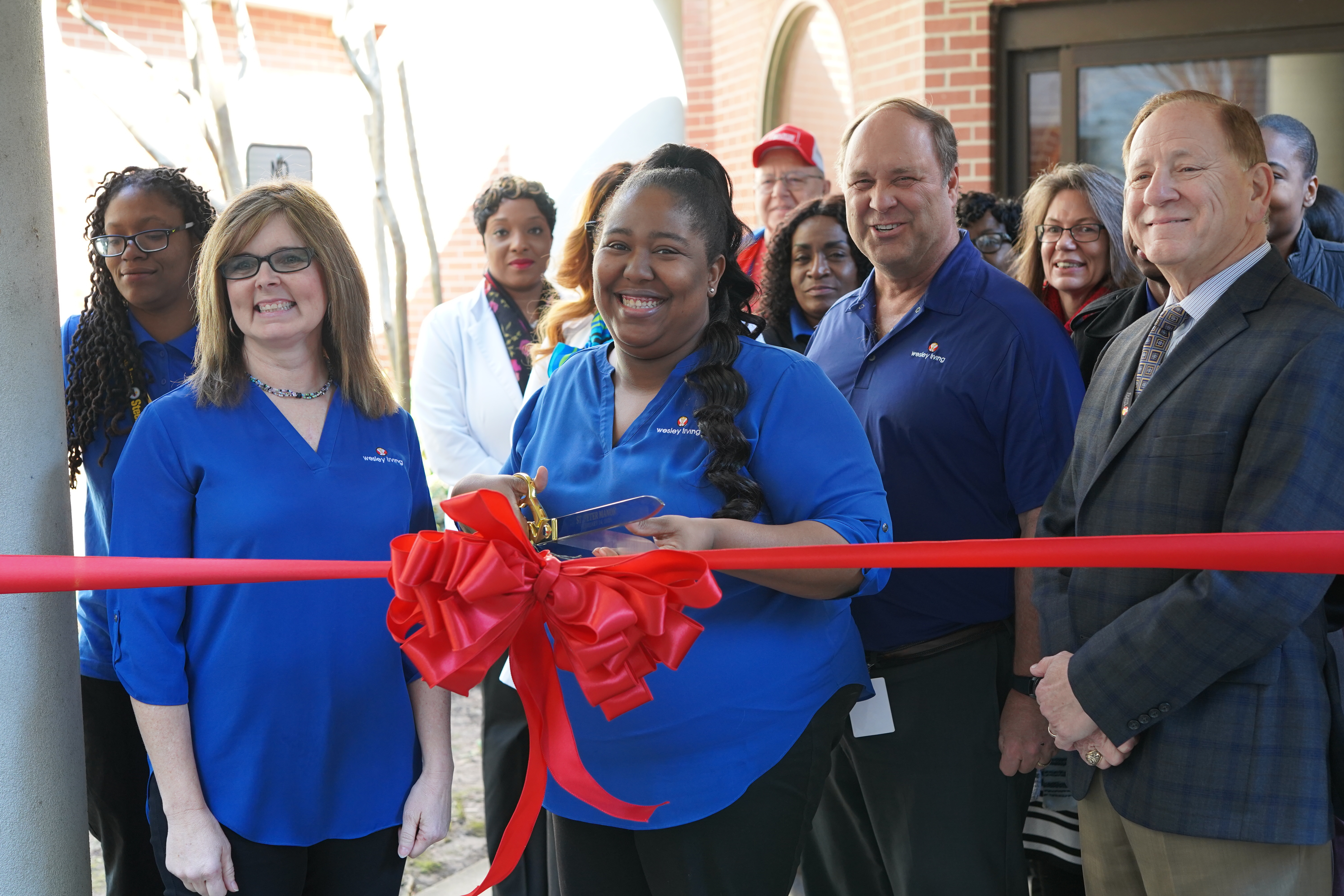 Memphis native enjoying comfort of new home



Ruby Fields moved into the Memphis retirement community known as St. Peter Manor in 2017.
She described the moment as "really exciting, because I had been staying with my sister for a while and wanted my own place."
Despite great neighbors and a caring staff, Fields' new home needed a rehab.
"I've been living here for four years, and I love it," she said. "I love it a lot more since the renovations. I can cook more and I have more space."
The renovations to Fields' apartment and the entire 10-story, 283- unit St. Peter Manor facility was made possible by a $1 million Tennessee Housing Development Agency (THDA) Housing Credit Program allocation.
The tax credits, which equates to nearly $9 million in equity over a 10-year period, helped finance upgrades to the roofs, parking lot, common areas and Energy Star appliances in every apartment.
THDA's Housing Credit Program is a credit against federal income tax liability each year for 10 years for owners and investors in low-income rental housing. The amount of tax credits is based on reasonable costs of development, as determined by THDA, and the number of qualified low-income units.
Fields, 68, said her new apartment also included a new refrigerator and appliances.
"I just love my new French patio doors and how much more easier they are to open than the ones I had before," she said. "With the new stove top, it's bigger and I can cook more often. I enjoy that. There was also a wall between my door and kitchen that was knocked out to make more room and it looks nice."
The renovations to the community also included an upgrade to the salon, exercise room, community store, theater, game room, chapel, library and more.
"I like to go to the new gazebo now that it's getting warm and sit outside," Fields said. "I've also been to the theater several times to watch a film. I remember watching The Bird Cage and they had refreshments and water for everyone."