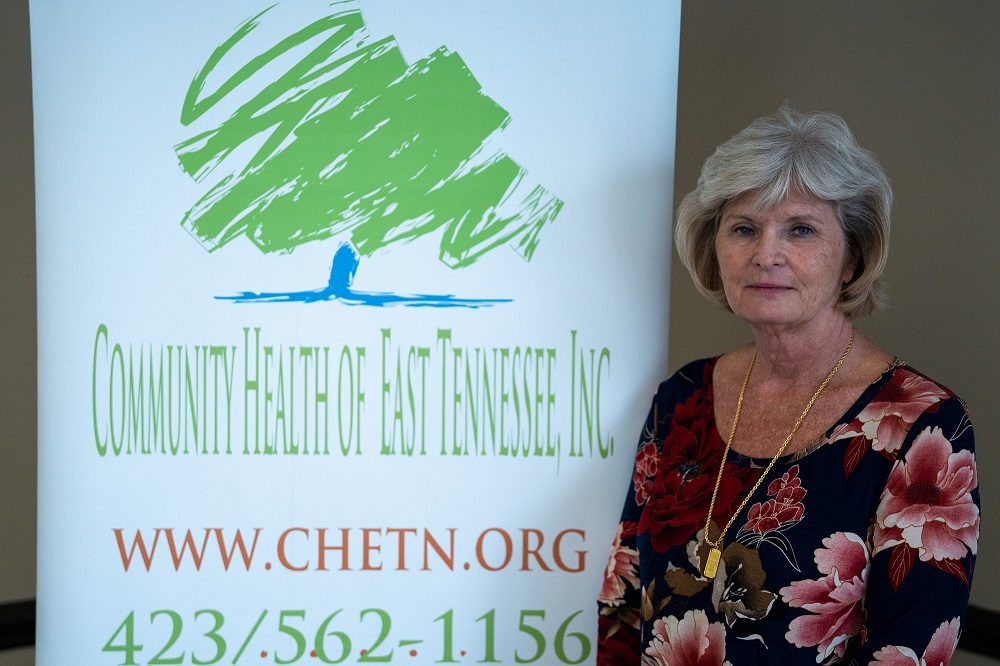 Hope rising from flood waters
Teresa Dabney will never forget the day the flood occurred.
Dabney, the executive director of Community Health of East Tennessee in LaFollette, was driving home from vacation when she got a call from a co-worker describing the damage.
"They called and told me that our transitional housing property was completely flooded," Dabney said. "I just couldn't believe it. The building wasn't in the flood plain and we really had no idea that this was something that could happen."
The building, which was a transitional housing unit for women and men and their families who had left abusive relationships, was severely damaged. Flood waters reached as high as four feet inside and residents had to be rescued by boat from the rising waters. Sewage also backed up into the building, meaning it would need major work to be habitable again.
Dabney said she was overwhelmed by the outpouring of support the local community, which gave the displaced residents new furniture, clothes, and even apartments to live in, but at a loss when it came to how Community Health would build another facility to help its clients.
"These services are really needed here," Dabney said. "For a lot of the people we help, Knoxville is just too far to go. They need a place here in Campbell County where they can go."
Because the property wasn't located in a flood plain, Community Health didn't have flood insurance to help pay for repairs, Dabney said.
Luckily they were able to find help in the form of a Tennessee Housing Trust Fund grant from the Tennessee Housing Development Agency.
"I don't know what we would do without the funding from the grant," Dabney said. "That's what's allowing us to do the work and gut and rebuild the facility."
Dabney said the THDA funding will allow Community Health to completely rebuild the facility to a condition that is better than it was before.
The Tennessee Housing Trust Fund is a competitive grant program that is financed by proceeds from THDA's mortgage loan programs and serves the needs of low- and very low-income elderly and special needs Tennesseans.