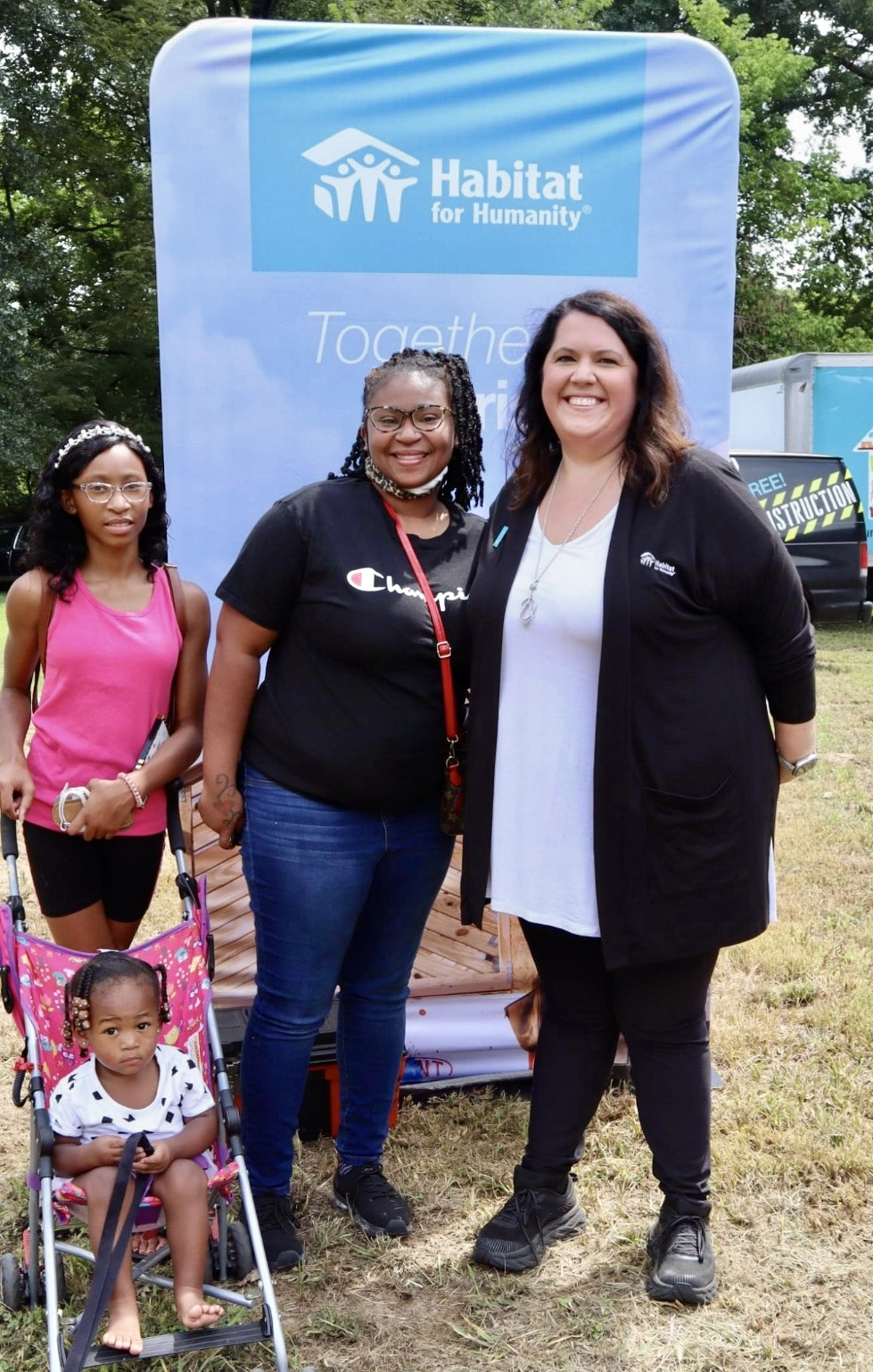 Homeownership through giving back
At the age of 22, Jessica Smith watched as her mother finally became a homeowner through Jackson Habitat for Humanity, an organization supported by the Tennessee Housing Development Agency.
Ten years later, Jessica found herself hesitating whenever her 12-year-old would ask to go for a walk or play outside in the evening. That concern for the security of her two young daughters led Jessica to explore what else might be out there, eventually applying for a Habitat Home of her own.
"I had to try to give myself and my children a safe home. There wasn't an option to not try," says Jessica.
With funding from the Tennessee Housing Development Agency's statewide grant to Habitat for Humanity of Tennessee, the Jackson chapter was able to accept more applications from Jackson residents, like Jessica, who needed safe and affordable housing
Jessica qualified for a home through Habitat, but the road leading to it would require hard work and dedication. Jessica jumped into the required community service and put in the volunteer hours helping build other Habitat residents' homes, earning her own home in the process and finding herself ready to be a homeowner.
When asked what she would tell people wondering if they should apply for a home through Habitat for Humanity, Jessica encourages, "don't give up. Keep applying. Keep going. Never sell yourself short."
Of the agency partnership, THDA Executive Director Ralph M. Perrey says, "THDA is proud to support great organizations like the Jackson Habitat for Humanity, and will continue to fund projects that help the people of Tennessee find affordable homes."