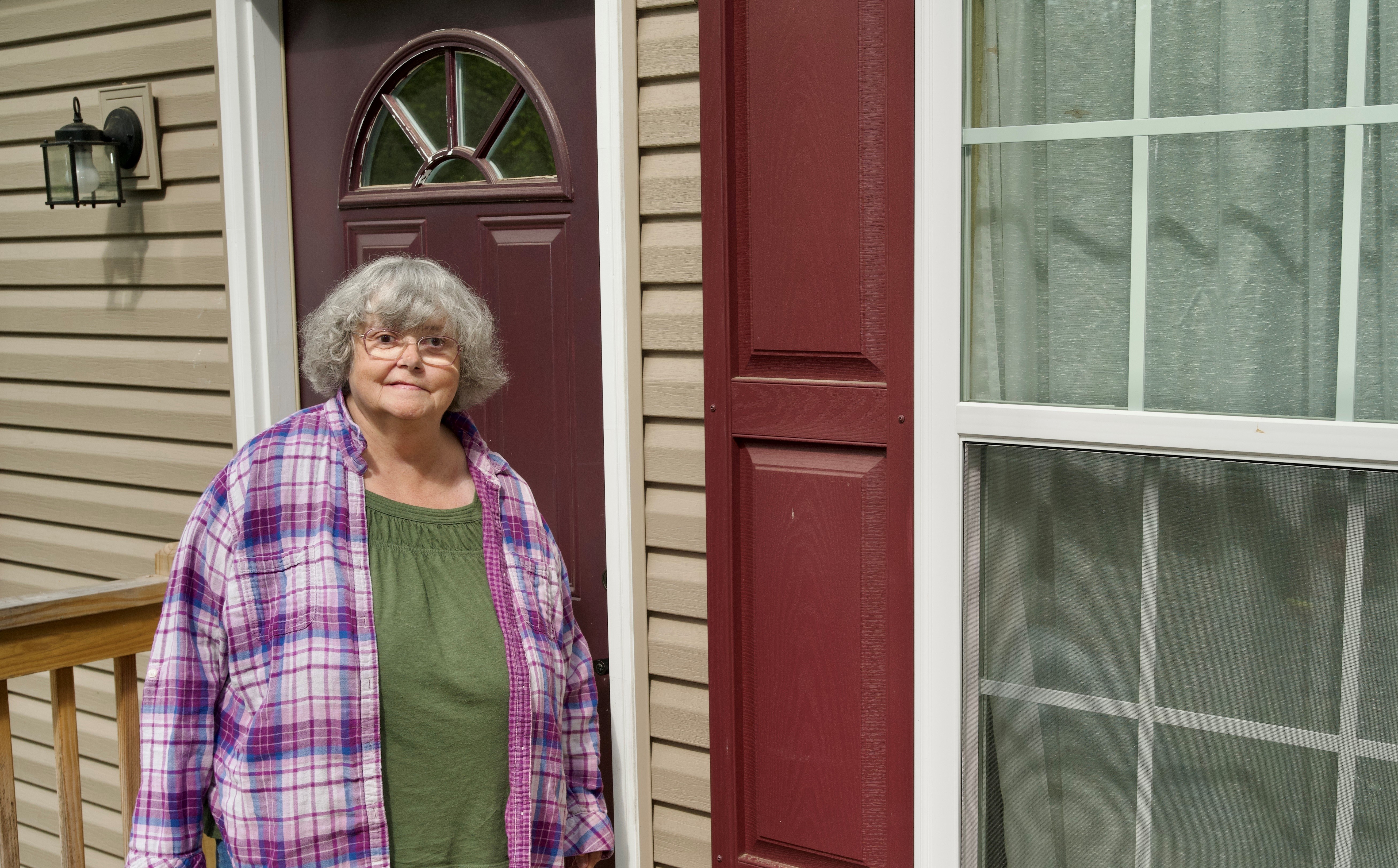 THDA funding allows Cocke County woman to realize her dream of living in a new home
Joann Benson has lived her entire life in Cosby, a small town in Cocke County located at the foothills of the Great Smoky Mountains of East Tennessee.
Despite the natural beauty of her hometown, Benson, who is disabled, was living with her son and dog in a house that was falling down around her. She needed a new home.
Benson, who had worked her entire adult life before quitting due to health concerns, just wasn't able to keep up with the growing number of repairs the property needed.
"I'm from a very poor family, but I made it," Benson said. "I waited tables for 13 years and cleaned rooms for 17 years, and that's when I had the stroke and the heart attack hit, and I couldn't work anymore."
The house she lived in was bought by her father, who was unable to keep it up due to disabilities he himself suffered. The walls were made of cinder blocks. The floor was concrete and dirt with carpet over it. Her bathroom floor had collapsed. It was more work than she could afford to do.
"I tried my best," Benson said. "We had put new doors and windows in that house, but someone told me that you can't build up what's broken down and they were right."
It was then that Benson learned about a Tennessee Housing Development Agency HOME Program grant that East Tennessee nonprofit Tennessee Community Action Corporation had received to repair and rebuild substandard homes in Cocke County.
With the funding from THDA, TCAC was able to build a completely new home for Benson. She was even able to personalize it to make it her own, picking out the flooring, the kitchen countertops and even the color of siding for the outside.
Benson said she is thankful that the funding from THDA and work done by TCAC and its contractors allowed her to stay at home.
"If they wouldn't have built this I would've had to move to the housing project, or rent some place that would have taken most of my disability check," Benson said. "Then we wouldn't have been able to eat so we could pay rent.
"I just wanted something decent to live in, and I got way more than decent. They don't know what they did for me. I couldn't ask for anything that's any better."