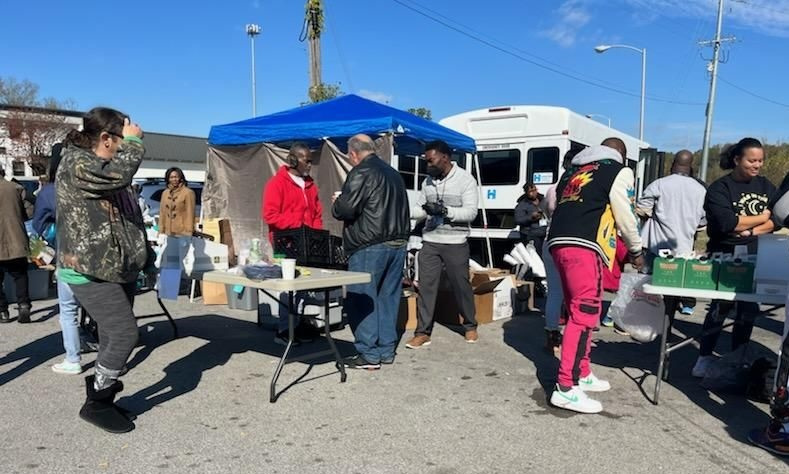 THDA funds help Chattanooga nonprofit find emergency houses for residents of closed extended-stay motel
When a crisis occurs, a quick response can make a difference between it being handled successfully or having the problem become worse.
The Chattanooga Regional Homeless Coalition found itself in that situation the week before Thanksgiving in 2022 when a local extended stay hotel was closed by authorities due to it being a nuisance property. The nonprofit, which provides services for homeless individuals and families Hamilton and surrounding counties, had to act and it had to act fast.
"More than 700 people were living at the motel, and at 6 a.m. they were given four hours to get out," CRHC Executive Director Mike Smith said. "We got word a few hours beforehand that it would be happening, so we were able to be there and we set up an emergency hotel fund for those residents that was separate from our other funds and campaigns."
Although many residents were able to find somewhere to stay, Smith said there were still around 300 people – including families with young children – who required assistance finding a new place to live.
Smith said the coalition immediately began a campaign to crowdsource funds to help rehome the residents when the Tennessee Housing Development Agency committed $50,000 in unallocated Emergency Solutions Grant funding to help pay for hotel rooms for displaced residents.
"THDA was the first to donate a large sum of money," Smith said. "The turnaround time was fast. It made a huge and was super helpful."
Smith said CRHC is spending about $40,000 on hotel rooms every week to house the displaced residents on a temporary basis but is working with the City of Chattanooga and the Hamilton County government to find more permanent solutions for those impacted by the motel's closure.
As a result of THDA's funding, CRHC was able to secure $100,000 in additional funding from both the city and county governments.
"We're working with City of Chattanooga's Office of Supportive Housing," Smith said. "We've been on top of making sure that everyone who is in a hotel that we know about, all have a case worker with the city and we are working towards finding them permanent housing options."